Learning in Local and Global Communities
What would it look like if our schools were learning hubs situated in healthy communities?
What would it be like if these hubs had open doors to the local community with opportunities to serve the community and be served by the community?
What if while these hubs were strongly tied to their local community, they had all the technology to seamlessly access the global community as well?
What if the students in these hubs were equipped to recognize problems and design solutions?
What if there were strong relational ties among diverse peers, between teachers and students, and across generational gaps within the community?
A few trends I see now that make me think this is possible.
1. Building Healthy Communities through Placemaking
The Project for Public Spaces defines Placemaking as the collective process of reimagining public places in urban areas for the purpose of strengthening the connections between people and the places they share.
With community-based participation at its center, an effective Placemaking process capitalizes on a local community's assets, inspiration, and potential. It results in quality public spaces that contribute to everyone's health, happiness, and well being.
Sociologists and activists in the previous three decades have shaped this idea of "placemaking" (see Placemakers Profiles). They believe that healthy local neighborhoods make healthy individuals. As a teacher interested in community development, I am familiar with the work of Ray Oldenburg who wrote The Great Good Place (1991). He developed the idea of third places. Oldenburg suggests that healthy communities and individuals are involved in their home, work place, and some kind of third place. This third place, like a pub or cafe is local, cheap and offers a neutral place for anyone to belong. Think of the TV show Cheers, "Where everybody knows your name." This third place is where we socialize, have a sense of place, disagree and solve problems. He suggests that the decline of these third places has led to the decline of our tight sense of community. 
What if our schools had that "third place" vibe? What if they were a place that students would want to be at to socialize and have fun, as well as a place to discuss issues in their community and find solutions. And what if the community invited their input? How cool would that be!
This is already happening in some places. Public Workshop  (a non-profit organization) is dedicated to creating opportunities for youth to shape and design their community. You can check out their link to see inspiring community projects.
Another trend I see is the wake-up call by educators to reimagine education. 
2. Reimagine Education or Become Irrelevant
We know that the factory model classroom where students are conditioned to spit out information spoon-fed to them by their teacher is no longer relevant in this day and age. 
Great educators are calling for a new way of doing school. 
George Couros, author of The Innovator's Mindset, in his blog post "8 Things to Look for in Today's Classroom," talks about making classrooms learner focused. I would also add that learners need to be relationship and community focused. He says that classrooms should be characterized by:
Student voice

Student choice

Time for reflection

Opportunities for innovation

Critical thinkers

Problem Solvers/Finders

(see this amazing TedTalk by Ewan McIntosh 

about students becoming problem finders)

Self assessment

Connected learning
It is also worth reading  "10 Principles for Schools of Modern Learning," and Change School  formed by Will Richardson and Bruce Dixon  to equip educators with the tools to reimagine education. 
Learning hubs with strong ties to healthy local communities will have the opportunities: for innovation; to be problem finders; and to practice connected learning as they network and apprentice within their local community. 
The third trend is the use of technology as a tool that will allow our local learning communities to be connected globally.
3. Technology and Global Connectivity
New technologies will allow students to stay informed and connected with the global community. They will be able to Think Globally and Act Locally. Technology allows students to access information and collaborate beyond the walls of the classroom.  As they learn about global issues, they will be able to apply their knowledge in their local context. 
Sahir Agawal shares about mobilizing college students to connect and empower students infected with HIV in Swaziland though the use of technology and the mantra "Think Globally, Act Locally"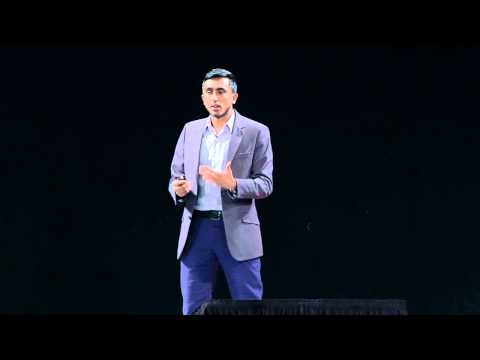 That is how I imagine education in 10-20 years.
I imagine learning hubs within local communities that actively serve their community. I imagine these learning hubs and the local community working synergistically together for the flourishing of local and global communities.
Let me know what you think.  Do you have examples of these types of schools?