The COETAIL Course 1 readings this week provoked a lot of thinking.
First, the ISTE standards for teachers blew my mind with many opportunities for growth. I know I can't tackle them all at once, so here's what I will focus on first:
1.a Promote, support, and model creative and innovative thinking and inventiveness.

1.b Engage students in exploring real world issues and solving authentic problems using digital tools and resources

2b. Develop technology-enriched learning environments that enable all students to pursue their individual curiosities, and become active participants in setting their own educational goals, managing their own learning, and assessing their own progress.
The study Living with New Media also gave me much to think about. I am convinced that "new media" has changed the way youth socialize and learn. I know that my students need time to tinker, explore and make connections with an authentic audience outside of the walls of our classroom. I am also aware that my students need to become responsible digital citizens.
My brain is full of the endless possibilities for learning.  So, last weekend I spent some time reflecting on the question: What is one small change in my class that could make a big difference? I kept coming back to the idea of giving my students time to explore their own interests and passions. This led me to researching 20% time and Genius Hour. Interestingly, I discovered that fellow coetailer, Jackie Raseman also blogged about implementing Genius Hour in her third grade class. She included many useful links to help me get started.
Genius Hour originates from companies like Google that give their employees 20% time to develop their passions and talents in a way that will further the goals of the company, increase innovation, and enhance productivity. It is based on the principle that we all have interests and passions that can make the world a better place. Recent research in education has shown that when students are given free time to work on projects of their choice, they are more engaged and learn new things in a deeper way. Here's how it works according to Chris Kesler:
Students develop a question they want to answer.

They research and design a project that answers their question.

They present their findings in some way.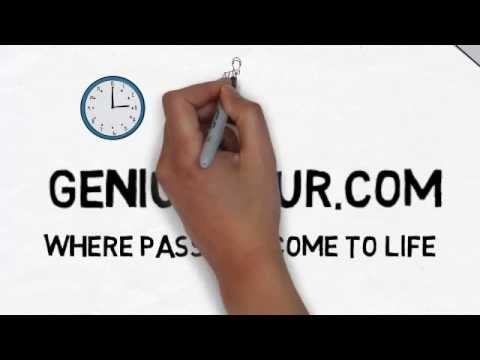 I am passionate about community development and helping my students believe they can make a difference in their world.  So, I want to guide them toward what I call their "sweet spot." I want to help them discover the place where their passions intersect with the needs of the world. Other educators like Oliver Schinkten are also using Genius Hour this way.
So here's what I've done this past week to implement Genius Hour: 
Received my administrator's approval. She allowed me to fit a Genius Hour block into my timetable every Friday.

Built up interest by telling my students that we were going to have a special time on Friday called "Genius Hour."  I didn't give many details but just told them that it would be fun.

Decided to organize three centers for the initial weeks to give the students some structure and ideas of how they could use their time. This week was a lego center, an arts and craft center and an "invention" center (which was mostly just tape and cardboard). Each week I will introduce another new center or idea.

Wrote a letter to the parents.
On Friday, I showed the students a Kid President video and told them that I want them to think of things they could make or do that would help make the world a better place.

Then I turned them loose.
I was amazed at how quickly they settled into different projects.
Some students went straight for the legos to start building. Two girls started working on a game they called, "We Treat Others," (not sure what that will be about but we'll see). And, one small group worked on making houses for the insects and worms they had been collecting all week. 
Next steps for me include:
Introduce a few new ideas weekly. (electronics, coding, websites with project ideas, design challenges, etc.)

Keep an eye out for students who are lacking focus or not engaged.
Lead students through a process of thinking up a question they have or a problem they want to solve.
Introduce age appropriate research strategies and tools.
I'd love to hear from others who have tried this successfully!